iTunes Gift Card Balance: Check Your Balance Without Redeeming It: You must be aware of iTunes, if not, then it is basically Apple's marketplace for all things media, software, as well as entertainment. If you have ever been given an iTunes gift card, then you can use it to purchase apps, books, music, movies, and so much more.
On the other hand, an iTunes gift card is a pre-purchased credit for Apple's iTunes store. The iTunes store is basically Apple's media as well as the software marketplace, which is where you can purchase music, movies, apps, and so much more. However, it is not the same as the Apple Store, where you can use Apple Store gift cards in order to buy physical items such as iPhones or MacBooks.
iTunes Gift Card Balance
One must take note that your iTunes gift card might possibly be a physical card or a digital card that has been delivered through email. One can only redeem their card in the same iTunes store from which it was acquired or bought (a US gift card is only good in the US App Store).
If you want to know more about the iTunes gift card, then read the following article until the end. Today, with the help of this article we are going to discuss all the details regarding the iTunes gift card as well as we will also tell you how to check your iTunes Gift card Balance.
How to Buy an iTunes Gift Card
Buying an iTunes Gift Card is a very easy task, you can buy an iTunes gift card by following these simple steps which are as follows:
On the iPhone: Launch the App Store app, click on your user icon, after that choose to Send Gift Card by Email.
On a Mac or Windows PC with iTunes: You just simply have to click on the Store tab then select Buy iTunes Gift Cards.
While on the other hand, you can also buy it from the retail locations such as the Apple Store, supermarkets as well as convenience stores.
iTunes Gift Card Discount
iTunes gift cards are also an easy method to pay for items in international iTunes stores if in case you do not have a valid form of payment (credit card) for that country. In addition to that, you can also buy these cards online, as well as eBay is a good choice since you can check the seller's reputation beforehand you buy the card.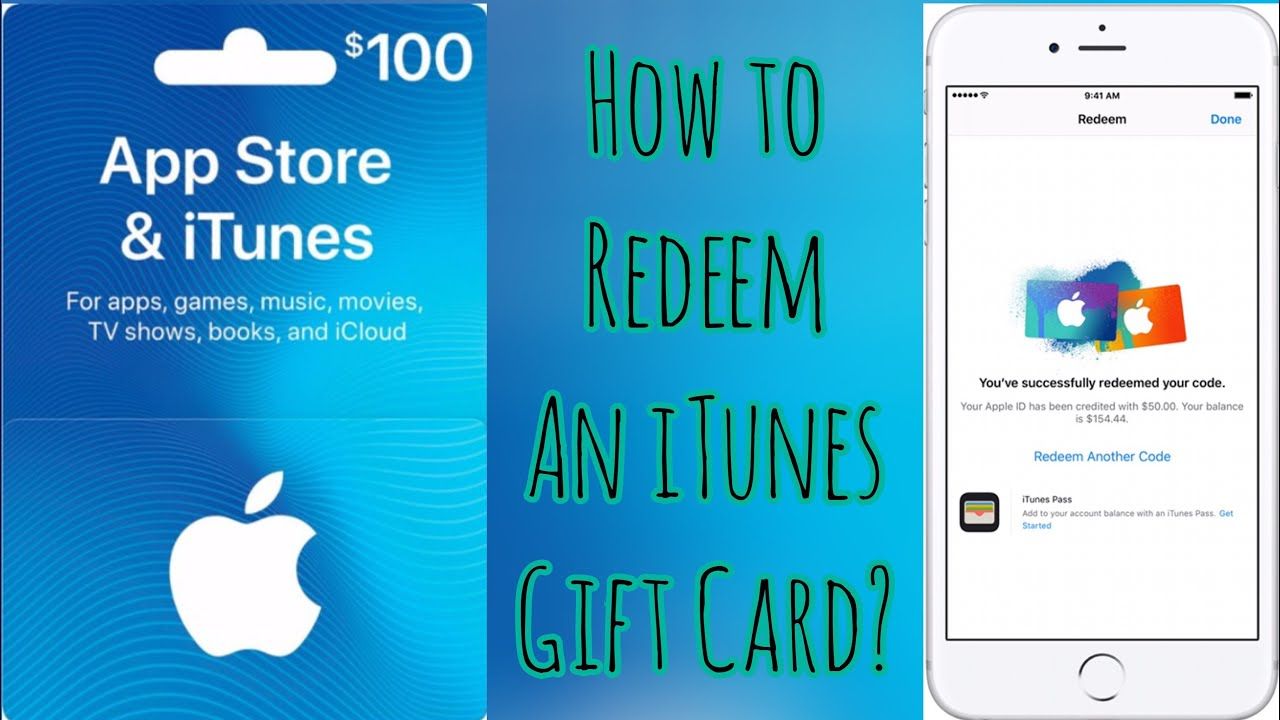 How to Redeem iTunes Gift Cards on an iPhone
In order to redeem your iTunes gift card on an iPhone, follow these simple steps:
At first, launch the App Store.
On the Today tab, click on your user icon in the top-right corner.
Select Redeem Gift Card or Code.
Use the camera of your device to scan your gift card, or instead of that enter the code manually.
Have You Received iTunes Gift Card Via Emai? Follow this:
At First, Open the Mail app and open the email with your gifted iTunes card.
Now Tap Redeem Now.
If you have Face ID or Touch ID set up, you can redeem the iTunes card that way. Otherwise, you'll be prompted to enter your Apple ID password.
Once you've redeemed the iTunes gift card, you'll get a notice that the balance has been added to your account. It will also now show up in your Wallet via your iTunes Pass.
How to Check iTunes Gift Cards Balance
In order to check your Apple iTunes gift card balance, you have to go to the iTunes store. After that, you have to create an account at iTunes if you don't have one by now. In the Quick Links box that is located on the right-hand side look for the link that states "Redeem".
Now, simply just enter the gift card details correctly and then your updated balance is going appear near the top of iTunes when you check it.
How To Add Money to your Apple ID?
In Order to Add Money to your Apple ID account via the App Store or iTunes Store Follow these below Given Step by Step Process:
Scroll down to the bottom of the screen in the App Store and tap Add Funds to Apple ID, OR open your iTunes Pass and tap on the three dots in the bottom right corner and then tap Add Funds to Apple ID
After you have selected Add Funds in either the App Store or iTunes Pass, choose the amount you wish to add and then tap Next.
Now You need to confirm your payment with Face ID, Touch ID, or your Apple ID password and the amount will be added to your Apple ID account.
Bottom Lines
Here we have provided a complete guide about iTunes Gift Card, How to Redeem Your iTunes Gift Cards and Check Balance Online. If you have any query or question then simply ask through below comment box.